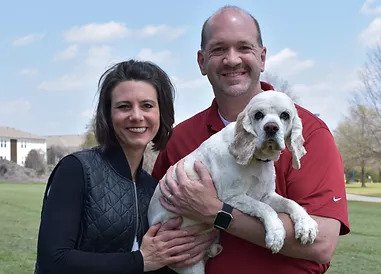 Known as Mebane's #1 veterinary office, the Animal Hospital of Mebane started many years ago as a dream of founder, Dr. Gregg Jordan's. As a child, Jordan had a passion for helping anything and anyone he possibly could. After landing a job at his hometown veterinary hospital, his desire to help animals grew. It was here that Dr. Jordan began to witness the tremendous effect helping and healing a pet had not only on the pet itself, but on the owners, doctors, and staff involved as well. A life-long passion for high quality pet healthcare was immediately ignited!

After graduating from veterinary school, Dr. Jordan worked as an associate and a relief vet for a whole decade. His desire to create a family-like atmosphere that would focus on truly helping pets live the healthiest life possible, from the first days of life through their senior years, led him to open up his own hospital.

In June of 2008, Dr. Jordan opened Animal Hospital of Mebane with just two support staff. Thirteen years later, the Animal Hospital of Mebane has grown to a staff of over 20, including Dr. Doug Ray, Dr. Brooke Johnson, and several dedicated relief veterinarians. We are proud that our clients continue to feel like a part of the Animal Hospital of Mebane family, where we treat your pets as though they are our own.

From the moment you walk through our doors, you will find yourself greeted by a team of compassionate staff who will work tirelessly to ensure your pets receive the best care possible. Your trust and confidence in our skills and services is very important to us.