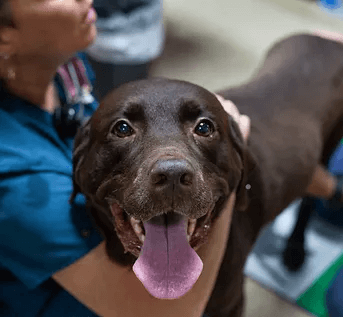 Are you looking for a family? We pride ourselves in having the following values:
Family: Every pet and every owner get treated the same way we would treat our own pets and family members.
Honesty/Integrity: All of our actions are governed by honesty and integrity.
Excellence: We do everything to the best of our ability, because your pets deserve our best.
Honor: We treat each patient, client, and employee with the highest respect.
Education: We are dedicated to life-long learning and believe we should never stop improving.
Teamwork: When one of us wins, we all win. When one of us falls, we all fall.
Compassion: We don't serve out of obligation, but rather, are compelled by compassion
We are seeking an individual who is wanting to begin a career in the veterinary field. We are looking for someone who is responsible, shows initiative, has motivation, has the ability to multi-task, has the ability to follow directions, and can handle stressful situations. This position requires you to be on your feet a majority of the day along with lifting and restraining pets of all sizes.
RESPONSIBILITIES:
Transporting the pet to and from the owner
Setting up specimen samples
Retrieving needed supplies
Restraining for physical exams and/or treatments
Verifying prescriptions
Sanitizing the exam rooms after each visit, cleaning of the hospital, and much more!
This is an entry level position that offers on the job training with lots of potential for growth!
EDUCATION:
Minimum high school diploma or GED.